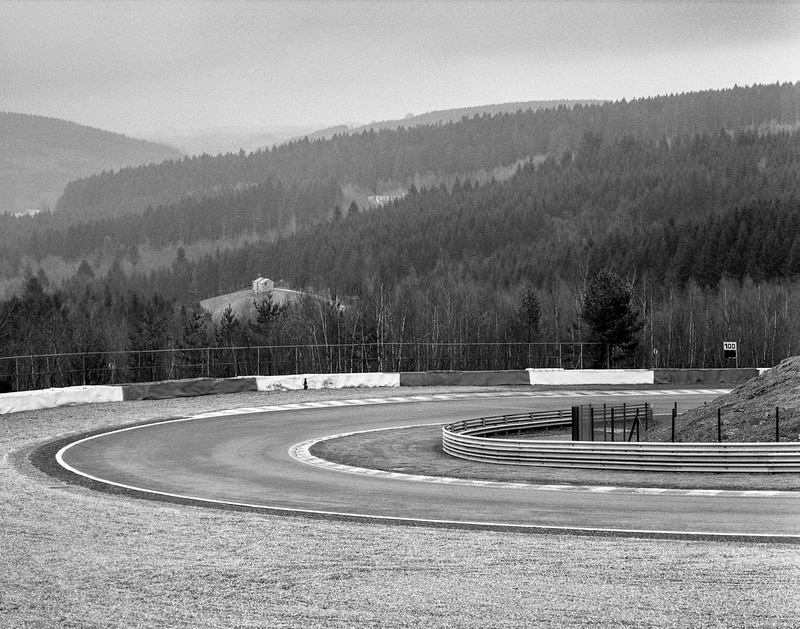 Finally, I'm able to share the first part of my 2003 University 3rd year project. This has been a long time coming...
A while ago... During my degree course in Editorial and Advertising Photography at the Kent Institute of Art and Design, I spent some of my 3rd photographing historic Formula One circuits. I was interested in capturing the ethereal tranquillity of these tracks when all was silent and the infamous "F1 Circus" had departed either for a season or forever.
The project began at Brooklands, London and then Donington, Derby and then moved into mainland Europe to photograph Zandvoort, Holland, Spa Francorchamps, Belgium and the Nordschleife, Germany. This was all photographed, developed and presented in an end of year gallery show in London.
Later in 2011, I visited Monaco to photograph the road circuit, which added a really interesting dynamic to the portfolio.
All the 2003 images were photographed on film using a beautiful medium format Mamiya camera, recently I've taken delivery of an Epson film scanner and have started the process of scanning these old negatives.
It is now that I'm delighted to share the first images from my time at Spa Francorchamps.